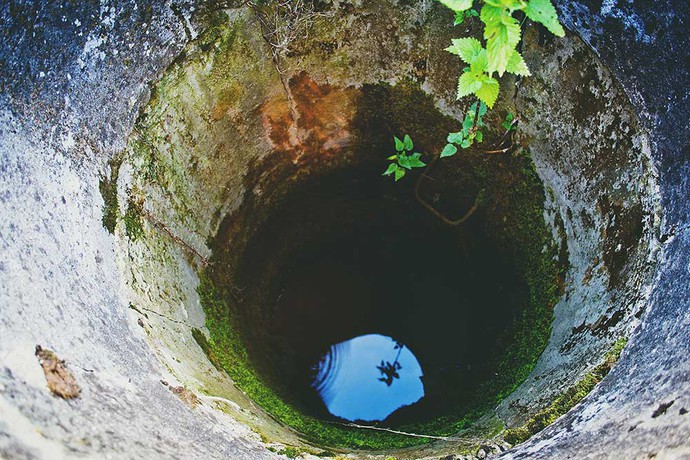 The more drops of clean water there are, the more the world will shine (Mother Teresa of Calcutta)
Sinergeo develops and provides integrated management solutions for water resources in porous media, cracked clusters and karstic systems.
Our services and consulting offer can be customized to respond to the client's specific problem and context. Each new case poses a fresh challenge, a unique opportunity to be seized with enthusiasm.
Water is our primary objective. The sustainable use and protection of this precious resource poses serious questions that call for competence and responsibility.
Our sectors of interest range from aqueducts to energy and from farming to industry, but we also deal with the way water interacts with buildings and infrastructure, the role of fluids in hydrogeological instability, their links to the ecosystem, and climate change.
Application areas and services
water prospecting to identify underground water resources
bureaucratic procedures for well drilling and authorization to abstract surface water and groundwater
organization and execution of large-scale hydrogeological measurement campaigns
design, construction support and hydraulic testing for pumping wells
pumping tests on single and multiple well scenarios
studies about springs
planning and execution of tests for hydrogeological and hydrodispersive parameterization of aquifers
determination of groundwater velocity
tracer tests
optimization and recovery of pumping wells
video inspection in wells and piezometers
identification of wellhead protection areas for public and private wells
water safety plans
design of temporary and permanent drainage systems for engineering works
low enthalpy geothermal systems (open and closed loop)
groundwater sampling and analysis
implementation of analytical and numerical models for flow, heat and mass transport
monitoring networks: installation of measuring stations, monitoring management and instrument maintenance
assessment of aquifer vulnerability
rainwater management
hydrochemical studies and isotopic analyses